Welcoming wildlife
Working with the natives
Some of us like to go home on the weekends but not The Guv..
His obsession this year has been to replace every foreign plant or tree around our offices with a native (kind of ironic for a Kiwi!).

As sceptical as we all were, and believe me, we were, it's surprising what's happened to the paddock which, apart from his 'lake,' was simply full of brambles and nettles.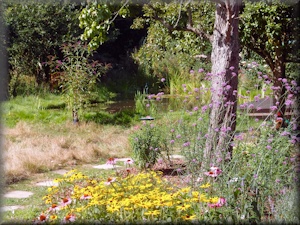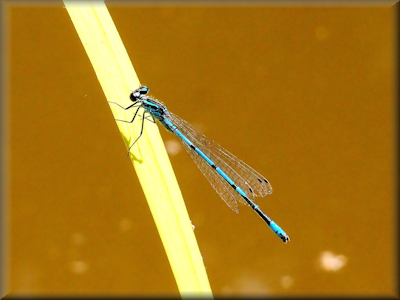 Most of us have taken to having lunch on the deck beside the 'lake' (no bar - yet!)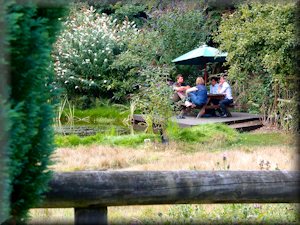 Being buzzed by bees, bedazzled by dragonflies, bemused by bugs and bewitched by butterflies is better than brambles.